LG 84 inch LED TV with 4K Resolution Ultra HD Rental Los Angeles
Call – (310) 659-5959 or Check Out WOVA Rentals

It's finally here! The LG 84 inch LED TV with 4K Resolution, Ultra HD. WOVA has the largest selection of big screen rentals that are designed to integrate with your trade show booth or we provide floor stands and table stands. We can have our techs meet you at your booth, conference, convention center, and event space or hotel banquet hall.
–CALL NOW FOR RENTAL AVAILABILITY–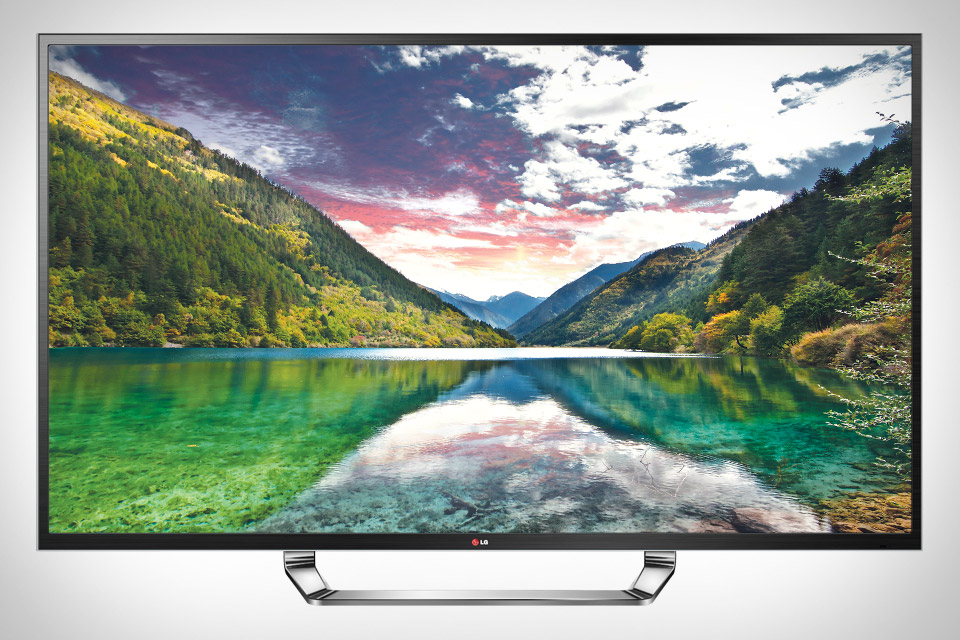 INTRODUCING LG's 84" class ULTRA HD 3D TV
This technological triumph in cinema provides marvelous cutting-edge 3D technology similar to the theaters, both in quality and scale. With an enhanced resolution roughly 4X the pixel count of Full HD, it's nearly impossible to discern a single pixel – even from inches away. Watch everything bigger, richer and in more detail than ever in stunning 4K, the next generation of TV resolution. You can be among the first to bring this new spectacle of LG 3D Ultra HD TV picture quality and sound to your home theater.
84″ ULTRA HIGH DEFINITION TV (UHDTV) Rentals
Discover 4K Resolution: Ultra HD, the future of high-definition TV resolution destined for your living room. The new level of Ultra HD (3840 X 2160) picture quality makes Full HD (1920 X 1080) look like standard definition. Boasting a pixel resolution 4X higher than Full HD, its detail is so vivid and crisp, even when viewed from close distances. From its magnificent screen comes superb picture quality, some say even better than the cinema. With picture quality this clear, you'll feel like you're living, not watching, your favorite shows. Prepare yourself for the ultimate home entertainment experience with the LG 84 inch class Ultra High Definition TV.
LED TV Flat Screen Display Monitors are everywhere at trade shows, conferences and conventions. And getting one is as easy as contacting a WOVA rep!
Trade Show Organizers are renting floor standing and wall mounted LED TVs to enhance their image as well as inform visitors of upcoming events and trade show floor mapping.
Monitor displays create a high quality image for corporate events and rentals of these types of display rentals are up over 200% year over year.
Large LED TV Screen Flat Panel Display Rental requests are up over 200% for her this year. "People are especially renting plasmas for conventions and trade shows in Las Vegas, Chicago and Orlando. Cities with convention centers tend to rent the most plasma flat screens."

Convention Center Event Specialists especially are looking to rent 50″ and Larger LED TV displays for their trade show booths. We carry, 37″, 42″. 47″, 50″, 55″, 60″, 65″, 70″, 80″, 84" and even a 90″ screens.
"Large 50″ Plasma's are a very, very popular thing to rent for trade show booths. People have elaborate PowerPoint presentations that look excellent on our floor standing plasma display rental unit. It's right in your face marketing for everyone passing by your trade show booth.
LED TV displays create the highest quality image available for corporate events such as conventions and conferences. Plasma screens play full motion video with the highest quality possible. But plasma displays carry additional risk and inconvenience during transport. That's why it's best to rent plasmas for your trade show, convention or conference.
LED TV Rentals is the most cost effective option for Trade Shows.  Even if you attend more than one trade show per month, the costs of deployment, insurance and frequent replacement make renting plasma flat screen displays a convenient and viable option.
When you need quality plasma, LED or LCD TV rentals for your events in Los Angeles call WOVA!
Convention Center, Trade Shows and Corporate Rentals of Plasmas, LEDs, LCDS, Monitors, Screens and more!
LED tv, LED display rental, led tvs, led screen tv, LED panel display, ultra hd led tv, 84 inch 4k screen,
Led tv rental los angeles – Led tv rental beverly hills – Led tv rental burbank – Led tv rental studio city – Led tv rental lax – Led tv rental hollywood – Led tv rental santa monica – led tv rental las vegas – led tv rental vegas
We serve customers all over Southern California, including Los Angeles, Hollywood, Beverly Hills, Burbank, Encino, Universal Studios, Sherman Oaks, Van Nuys, Chatsworth, Tarzana, Brentwood, North Hollywood, Toluca Lake, Northridge, Santa Monica, San Fernando Valley, Westwood, Glendale, Eagle Rock, Simi Valley, Woodland Hills, Calabasas, Los Feliz and Pasadena.